Thierry, an active member working, has designed a detection station SADEPAN and used it during his travel in Europe. Every night, he put the camera on his truck and record events in the sky. Its color matched to the truck, making it more discreet.
This system consists of a webcam, driven by software UfoCapture and installed in a weatherproof case with a magnetic base from a CB antenna. The box is a speaker of the 70 , with inside a Philips SPC900 camera.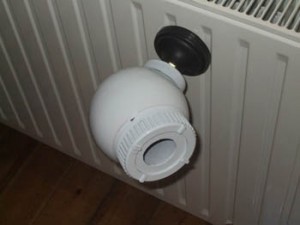 A diffraction grating ( RainbowSymphony) is placed before the lens, once the focus ( infinity) performed.
An image taken from a video shows that the camera is enough sensitive to record stars.