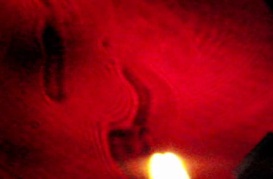 In order to visualize low density flows in our experiences, a Schlieren bench is under construction.
To date, the quality of the mirror installed on the bench does not meet our expectations. Despite the fact that this mirror does not allow the expected sharpness, the first tests have been performed. The installation is validated.
In this regard, we are seeking for two telescope 114/500 mirrors of good quality – without scratches. Thank you to contact us by email.