SOLD OUT
All incomes from these sales operations are entirely reinvested to the manufacture of new grating caps and UFO SCIENCE research.
If you want to do more for our research, you can also donate.
In addition to the delivered grating cap, the kit also includes a user guide, a procedure to follow in case of unidentified light effects phenomenon, a short introduction to spectroscopy techniques, the whole packaged in a protective case easy to carry around.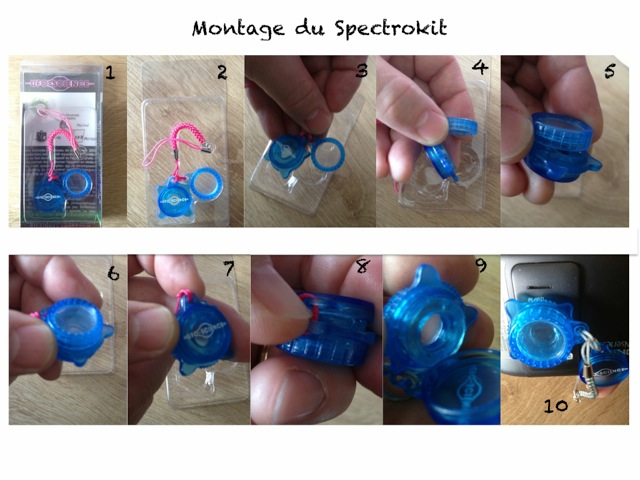 Tips and recommendations :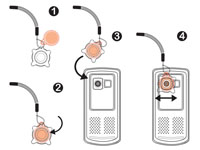 The cover marked up with a "UFO SCIENCE" logo is used to protect the silicone allowing the grating cap to adhere in front of your camera lens. With time, the silicon adherence may decrease. To fix this, gently wipe the silicone with a damp soft cloth. Once dry, the cap is operational again.
Inside the second cover is the diffraction grating. As it is very fragile, do not touch it with fingers or it may be irreversibly damaged. Ideally, let the protective cover onto the cap to avoid dust deposition on the grating.
The picture on the right shows how to mount the diffraction grating cover and how to adapt the cap onto your mobile phone.