The Astronomy Space UFO seminar held in Strasbourg, the 16th and 17th of October was a success (Look at the announcement of this event).
For this occasion, all the members from the UFO-Science team, scattered everywhere in France, gathered and came to present the various works carried out within the association. Jean-Pierre Petit et Jean Christophe Doré were just back from an international conference around pulsed high energies where MHD experimental results have been displayed. This five hours conference has been entirely recorded in high definition video. After some editing works, this media will be available on Dailymotion and English subtitles added for an international impact.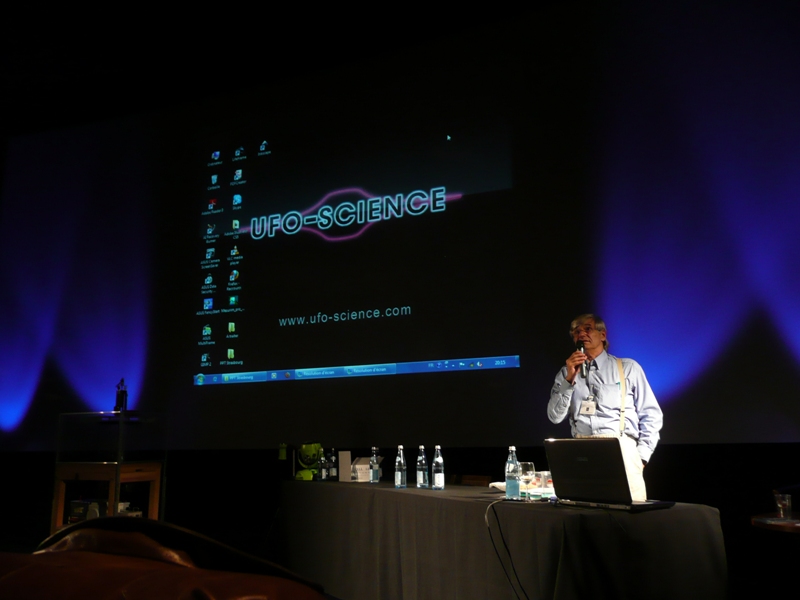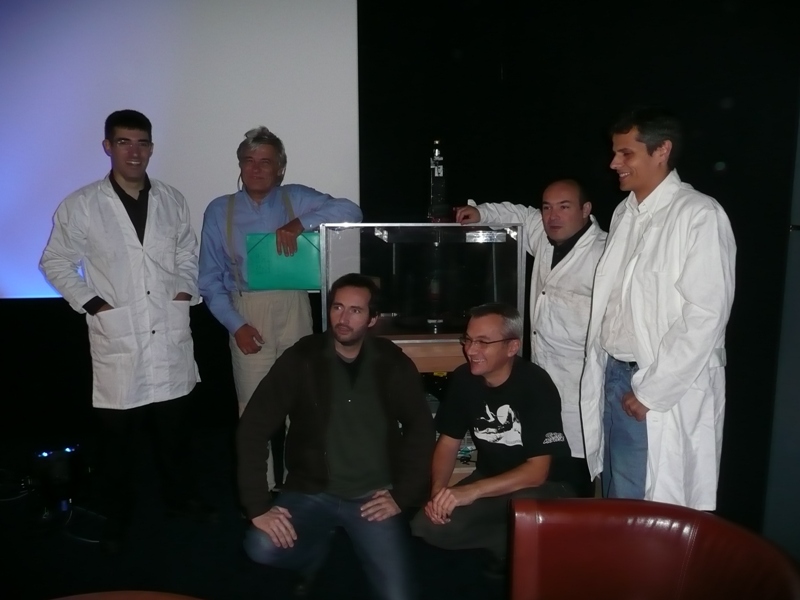 A booth was also set up to allow discussions with visitors about some aspects of undertaken reseaches and answer every questions.
Especially for this occasion, an interview of Jean Pierre Petit has also been videotaped by the local branch of FR3 TV. Half a page was also dedicated in a important local newspaper.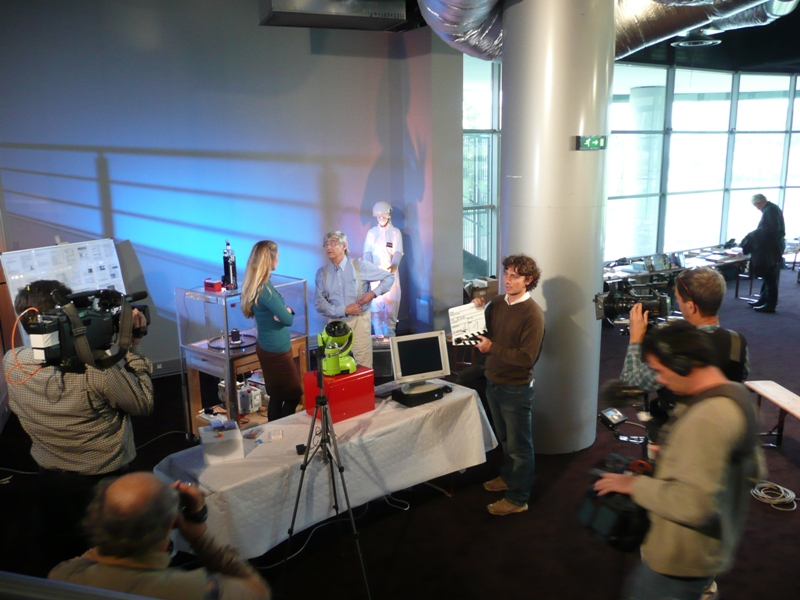 The low-pressure MHD test bench has been demonstrated to the public as well as the fully operational UFOCatch automatic detection station, which detected and focused its attention on every person approaching the booth. On a computer display screen a streamed video looped to show various MHD aerodynes beeing run.
Self-adhesive caps for mobile phones, received form the manufacturer few days before were available for sale. All sales revenue will be entirely dedicated to UFO-Science funding and new caps production.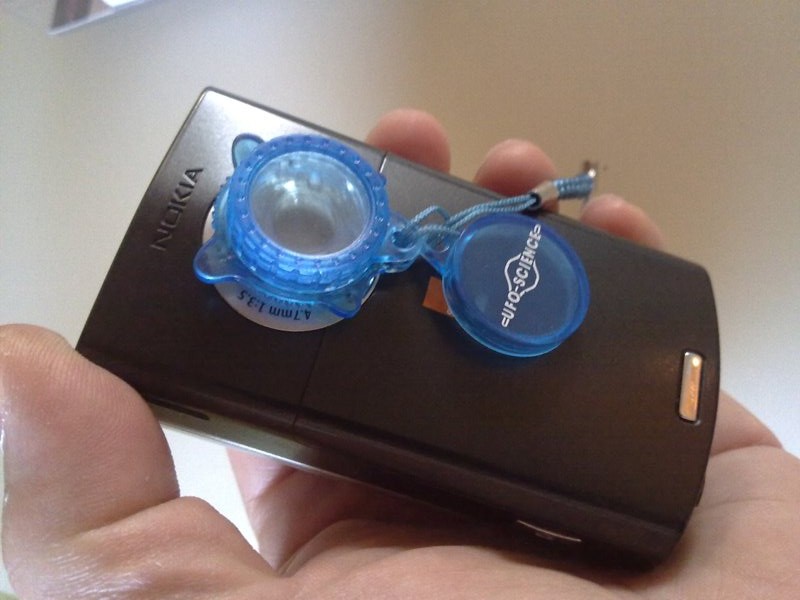 For better information to the public about undertaken works two display panels were made.
---
Automatic detection station/ Inquiries and sampling
---
Magnetohydrodynamics / Spectrocopy
---

The report available on JeanPierre Petit's website